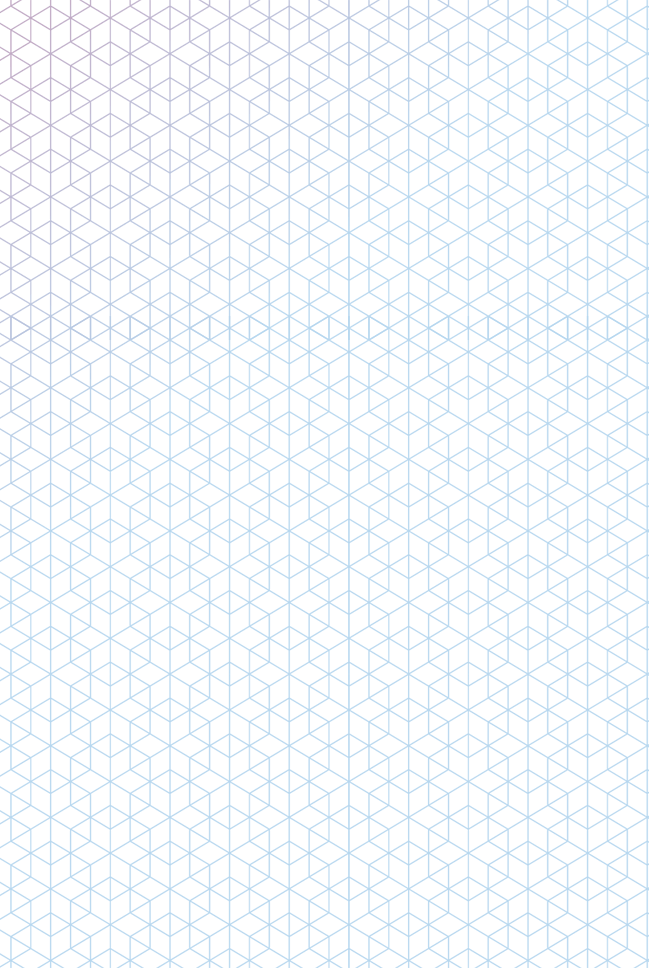 Data Privacy
The use of our website is usually possible without revealing personal data. If personal data (e.g. name, address, or e-mail address) is collected on our page, this happens on a voluntary basis of the user. This data will never be transferred to third parties without the user's explicit permission. Please note that the data transmission in the internet (e.g. communication via e-mail) may suffer from security leaks. Complete security protection from third party access cannot be guaranteed.
The usage of the published contact data, within the framework of the imprint regulations by third parties for sending non-requested advertising and information materials, is hereby specifically excluded. In case of transmission of non-solicited advertising material, such as spam etc., the operator expressly reserves the right to take legal action.
Personal data are only used for internal purposes as part of the customer relationship. Nothing will be passed on to third parties without your necessary permission. Collecting personal data and transmitting them to authorised state institutions and authorities, only occurs within the framework of the appropriate laws, or if ordered by a court of law. All our employees and service providers are bound to secrecy and to comply with our data protection policy.
We are glad that you are visiting our website and for your trust in our performance. Protecting your personal data is a serious topic for us and we want to make you feel save while using our website. We process the personal data collected during your visit of our website in accordance with the provision of the law, particularly the Datenschutzgrundverordnung (DSGV) and Telemediengesetzes (TMG).
Change privacy settings
Privacy settings history
Revoke consents
Cookies
We are using session-cookies on our website. The data collected will not be saved permanently. The use of these temporary cookies provides you with the advantage of not to be forced to re-enter your personal data while filling the different forms of our web offers. Cookies are automatically deleted when you are closing the browser. The configuration of most browsers will automatically accept cookies. But you can also disable them or configurate your browser in a way that you get informed as soon as cookies are used.
In case that you have deactivated cookies, a person will be identified via a session ID during your continuous access of our website. No data will be saved on your computer. The session ID will be deleted directly after your access.
Logged Data
Every time a user accesses a page of our website and every time a file is activated, the corresponding access data of this transaction will be stored in a server log file:
IP address
Page from which the file was requested
Date, hour
Type of browser, browser settings
Operating system
The page you visited
Volume of transferred data
The state of access (file transferred, file not found etc.)
Out of this data statistics are generated which help us to improve our website to your needs. A personal reference can only be derived if you sign on directly on our page or if you access our page from a personalized page. In no event the data will be transferred to third parties, not even extracts.
Processing of personal data
Personal data means data about your person which enables an identification. This includes e.g. your surname, forename, address and e-mail address. You don't need to reveal personal data for using our website. In some cases we ask for your name and address and other information in order to be able to answer your requests. In those cases, you provide your agreement by filling in the forms. We only save data which you transferred to us automatically or voluntary.
We are saving personal data according to the principles of data avoidance and data economy, only as long as necessary or described by law (legal retention period). If the purpose of the collected data is no longer required or if the legal retention period ends, all data is blocked or deleted
Can data be checked/ changed/ deleted?
You have the right to request the information on the data we saved free from charge and/ or to demand a correction, blocking or deletion of the data.
Exceptions: In case that the required data retention is for business purposes or that the data is subjected to the legal retention obligation. If you want to use your right of deleting, blocking or recall data, please inform us with sufficient legitimation per mail – post address, see above.
Will the privacy regulation be adapted?
To guarantee that our privacy regulation confirms the latest legal standards, we retain the right to make amendments at any time. This applies also if the privacy regulation is adapted because of new or revised performance, for example new service performances. When you are visiting our offer the next time, the new privacy regulation will be effective in this case.
Contact form
If you contact us via contact form, opt-in (entering your e-mail address) for our newsletter, per phone or per e-mail, we are saving this data to be able to answer your request and to ask in return possible follow-up questions. In no event the data will be transferred to third parties, not even extracts.
Information about the newsletter and consent
With the following references, you get information about the content of our newsletter and application-, shipping- and statistical evaluation procedure and about your right of objection. When you describe to our newsletter, you accept to receive it and the described procedure.
Content of our newsletter
We' re sending newsletter, e-mail and other electronical notification with advertising information (hereinafter called "newsletter") only with the consent of the recipient or with legal permission. Provided that the newsletter content is paraphrased in the framework of a registration, is this essential for the content of the recipient. Apart from that you're receiving our newsletter information and references to blog posts, lectures or workshops, our services, etc.
Double-opt-in and recording
The registration to our newsletter happens in a so-called double-opt-in-procedure. That means, you're receiving an e-mail after your registration, in which you are requested to confirm your registration. The confirmation is necessary, so no one can describe with a stranger's e-mail.
The registration for the newsletter is recorded, to prove the registration procedure in accordance with legal requirements. This includes the storage of registration- and confirmation time and your IP address. Also the changes at your saved data at Mailjet are recorded.
Usage of the shipping provider "Mailjet"
The newsletter is sent by "Mailjet", a platform for newsletter shipping from Mailjet GmbH, Alt-Moabit 2, 10557 Berlin, Germany.
The e-mail addresses of our newsletter recipients and their other, in the framework of this references described data, are saved on the Google cloud platform in Germany and Belgium. Mailjetis using these information for the shipping of the newsletter and the evaluation of this newsletter, on our behalf. According to themselves can Mailjet also use these data to optimize and improve their own services e.g. for technical optimization of the shipping and illustration of the newsletter or for commercial purposes, to define form which countries the recipients come from. Mailjet is not using the data of our newsletter recipients to write to them and not to pass them to third parties.
We trust in Mailjet's reliability and their IT- and data security. Mailjet is ISO 27001 certified and GDPR compliant. We have concluded an "data-processing-agreement" with Mailjet. This is a contract, in which Mailjet is obliged to protect the data of our users, according to this to process the data protection guidelines, on our behalf and especially not to pass data to third parties. Mailjet's data protection guidelines can be seen here.
Registration data
To describe to the newsletter, it is sufficient to write in your e-mail. We're asking optionally to write in your sur- and forename. This information is only used for the personalisation of the newsletter. Further we also ask you optionally for your birthday, your sex, and your branch. We're using this information only to fit the content of our newsletter to the interest of the readers.
Statistical survey and analysis
The newsletter get a so called "web-beacon", that means a pixel-sized file, which is called up by the servers of Mailjet, when you open the newsletter. In the framework of this retrieval, technical information is collected, such as information about your browser and its system or the IP address and time of retrieval. This information is used for technical improvement of the servers, based on technical data or the target group and their reading behaviour, based on the used place of retrieval (which is definable with help of IP address) or with times of retrieval. The statistical survey also includes to ascertain, if the newsletters were opened and which links were clicked. Because of technical reason, this information can be assigned to individual newsletter receiver. But it's neither our endeavour, nor Mailjet's to observe our users. The evaluation helps to understand our user's reading habits and to customize our contents or to send different contents according to the interest of our users.
Online call-up and data management
In some cases we redirect newsletter receiver to Mailjet's website e.g. if our newsletter contains a link, with which a newsletter receiver can demand the newsletter online (e.g. when there exist illustration problems with the e-mail program). Further are newsletter receivers able to correct data such as e-mail address afterwards. MailChip's data protection declaration is also only available on their website. In this context we want to point out, that Mailjet's websites are using cookies, so that personal data is processed by Mailjet and their partners and their used service providers (e.g. Google Analytics). We have no influence on this data collection. You can get more information from Mailjet's data protection declaration. We also want to suggest to the possibility to enter an objection against data collection for advertising, at the websites http://www.aboutads.info/choices/ and http://www.youronlinechoices.com/ (for the EU).
Termination/Recall
You can always terminate the reception of our newsletter, that means to recall your permission. Herewith ends your permission for sending via Mailjet and for the statistical analyses simultaneously. A separate recall for sending via Mailjet and statistical analyses is not possible. You can find a link for the termination of a newsletter at every end of a newsletter.
Legal basis general data protection regulation
According to the standards of the data protection regulation (DSGVO), valid since 25 May 2018, we want to inform you, that the permission for the sending of e-mail addresses is based on Art. 6 Abs. 1 lit. a, 7 DSGVO and § 7 Abs. 2 Nr. 3, bzw. Abs. 3 UWG. Using the shipping service providers Mailjet, implementation of the statistical survey and analysis and the recording of the registration procedure, are based on our justifiable interest as per Art. 6 Abs. 1 lit. f DSGVO. We're interested in using a user-friendly and safe newsletter system, which correspondents to our business interests, as well as the expectation of our users. Further we want to suggest, that you can always object to the processing of your personal data in the future, according to legal standards as per Art.21 DSGVO. You can especially object against the processing for direct advertising.
Information obligation according to art. 13 and 14 DSGVO can be found here: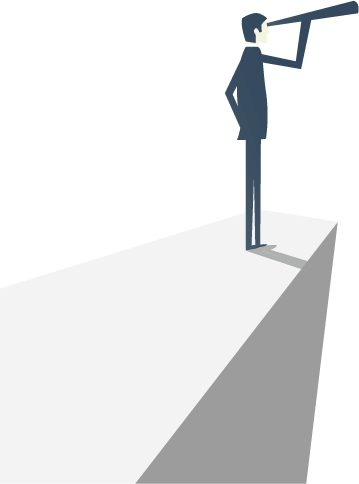 Clients that trust in us...