User data is the fuel of digitization – Own audience panels hit the ground running
If you envy Spotify & Co. for their data, then take immediate action!
Our Brand Advocate Club tool revolutionizes conventional radio market research and increases the quality of your programme decisions.
Spotify, Amazon Music und iTunes know almost everything about their users. Radio stations also have listener information of strategic relevance, e.g. which style of music and what program elements are preferred by their audience, which image a radio station has and how it can distinguish itself in its market. Even which song is more or less popular with the audience is researched extensively by radio stations.
But which billboard motif should be chosen for the major promotion, whether the listener prefers a concert ticket or an invitation to a station event or if the audience in general expect music specials – for such decisions the opinion of the listeners still is left out in most cases.
Although the own fans have a keen sense of what they can expect from their radio station and what suits it best. Also this audience is perceiving changes the earliest and giving positive as well as negative feedback on them. In the digital age people demand even more for participating in decisions for offers.
This is possible with conventional market research, but there is always a considerable time delay.
At the same time we are facing a significant decrease of the willingness to participate in a conventional survey. Field institutes are meeting this challenge by changing the survey method from telephone interviews to online surveys. However, with only a minority of the population being part of the main online panels doing 100% of all surveys (whether mobile phones, radio or washing machines), this will work out only short term. It cannot be a long-term solution though.
But how can a radio station achieve valid research results considering that conventional surveys are hardly possible or even unaffordable in the nearer future and the general online panels only represent a small group of the population?
Some customers already gave themselves the answer to such an essential future question and already are on their way on the customer journey with our proven tool Brand Advocate Club. Their target is to be even closer in touch with their listeners. Hence they are about to build or expand their own panel and consult their listeners regarding all relevant topics on program like songs, promotions, breakfast show, campaigns, etc. on a regular basis.
Due to entertaining topics in radio research, there is a high willingness of participation. Even two quite new DAB programs have excellent participation on music surveys (comparable with the number of participants in music call outs). In new niche formats conventional market research wouldn't in fact be feasible or even affordable. However, their own panel enables them to do research not only for the DAB programmes but also for the other three stations of the group.
For those radio stations not having any experience with the professional building of an own panel and so far only worked with isolated software and not with the Brand Advocate Club, of course reservations exist. For sure it is not only about buying software and do it yourself as a hobby-researcher.
All steps of the implementation process should be operated and accompanied by professionals with market research and radio know how. It is about professional attitude, quality consciousness and compliance with data privacy regulations.
As soon as a radio station built up a solid base with Brand Advocate Club, there are almost infinite possibilities of gaining detailed knowledge about the listeners. With an even stronger focus on the demands of the audience broadcaster hit the core of digitization.
It is anyhow crucial to start straight away.
On our way to digitization within the next two-three years we will for sure not find a single radio station being successful without using its own Brand Advocate Club next to many other helpful tools with the objective of becoming even more familiar with its audience.
Brand Support is supporting you with innovative products on your path to digital future.
Interested?  Christoph Pöschl, Senior Partner & CEO
Recent Posts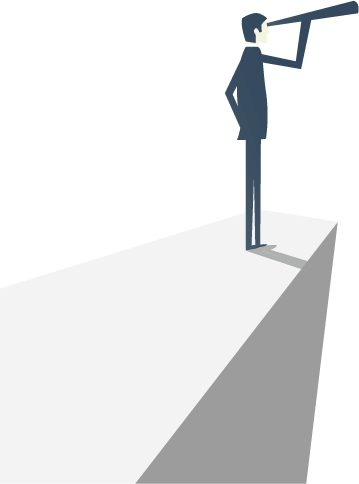 Clients that trust in us...